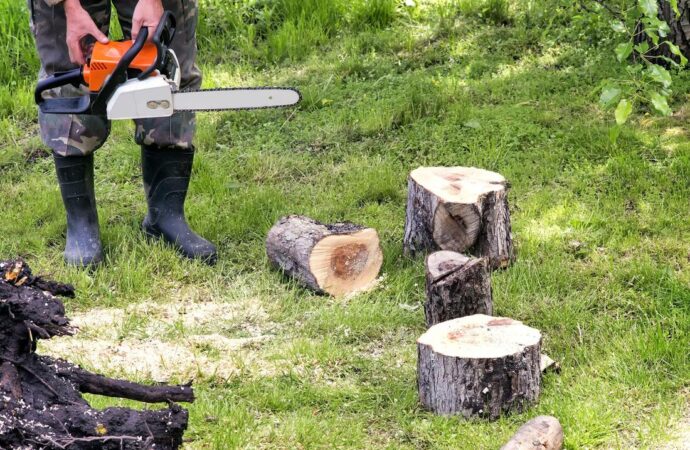 Have you ever taken a stroll down your garden? Just taking in the smell of Nature – The grass, the trees, the leaves. Then suddenly, Oof. You found that you have just tripped over a broken tree branch. Instead of cursing at that branch, why not re-evaluate the situation? Do you think you need to maintain your trees more frequently? Do you need your trees to have been neglected?
Allow me to shamelessly plug ourselves. We are "League City Landscape Designs & Outdoor Living Areas". Our team consists of passionate, creative, and hardworking individuals that will only strive for the best in order to satisfy your landscaping needs. I think that both parties can agree that we would not want to settle for less. It is either "Go Big or Go Home". So, what do you say? Why not let us take care of your trees on your behalf? We can perform many kinds of tree services. This involves (but is not limited to) tree removal, tree trimming, and tree pruning. Rest assured that by the time we are done, your trees will look almost as good as you do.
To add on, you will no longer trip on broken branches, overgrown roots, and fallen leaves. We will make sure to maintain your trees in such a way that it looks to have clean-cut and no longer a wild unruly look.
Have all the strolls you want without the fear of tripping and hurting yourself. I can already see it. You will be the talk of the town. The homeowner with the most magnificent-looking trees. You would be the Leonardo DiCaprio of tree maintenance. You have my vote, indefinitely.
What do you say? Are you interested in having your trees kept well-maintained? Reach out to us now and have your trees maintained the way it deserves. In the meantime, have a look at the other services which we have available to you: Landscape Design & Installation, Outdoor Patios, Outdoor Pergolas, Stonescapes, Residential Landscaping, Commercial Landscaping, Irrigation Installation & Repairs, Drainage Systems, Landscape Lighting, Outdoor Living Spaces, Tree Services, and Lawn Service.
When it comes to outdoor living areas, League City landscape designs & outdoor living areas are the best. We are very reliable, and we have proven through our perfect work that we are the best and very dependable.
Here is a list of our services you can get at League City TX Landscape Designs & Outdoor Living Areas:
We service all of Texas. Below is a list of cities most of our services are at on a daily basis: