Outdoor Living Spaces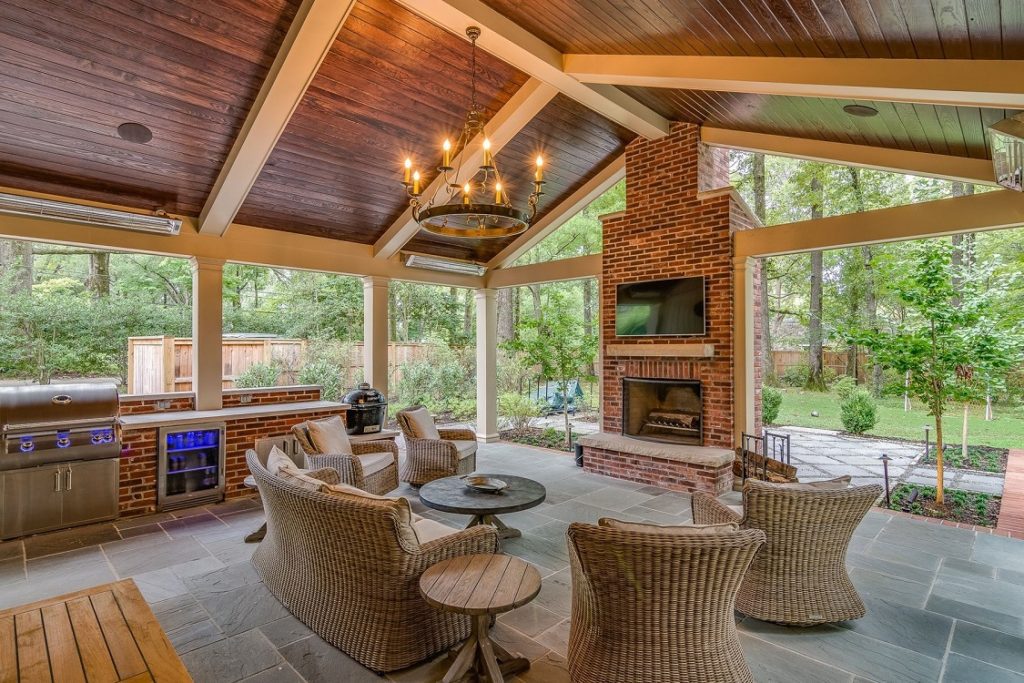 Do you ever feel like stepping out of the four walls of your home, and just taking in all that fresh air outdoors? Then, when you actually step out, you find yourself stepping back into the house because it is much more comfortable indoors? Why not consider investing in an outdoor living space? We can offer you many kinds of outdoor ideas, from Patios to Pergolas. We can even support you in landscape design & installation. Why stop there? Why not beautify your outdoor living spaces with stonescapes.
Please accept our sincere apologies. We do believe that we have gotten way too excited, thinking of concepts for your Outdoor Living Spaces. Allow me to introduce ourselves, we are "League City Landscape Designs & Outdoor Living Areas". We specialize in landscaping and we want to design your outdoor living space! – If you will have us. Which brings us to our next point. Why hire us? Our question to you is, why not hire us? Leave all the headaches, the worries, the woes to us. All you have got to do is worry about us getting the design right. Psst.. We will also refine our design to fit your needs and expectations. So, don't worry too much about that bit! Once you have approved the design, we can proceed to work on the project. By the time we are done, we guarantee you that you would hardly even want to remember how your outdoor living space used to be. Don't believe us? Try us out for yourself. You will see.
Interested to have us onboard? Reach out to us now and let us know! Our team will be more than excited to work on this project together with you. We want nothing but the best and comfortable Outdoor Living Space for you. In the meantime, why not check out our other services? We also offer the following: Landscape Design & Installation, Outdoor Patios, Outdoor Pergolas, Stonescapes, Residential Landscaping, Commercial Landscaping, Irrigation Installation & Repairs, Drainage Systems, Landscape Lighting, Outdoor Living Spaces, Tree Services and Lawn Services. Leave your landscaping needs to us!
When it comes to outdoor living areas, League City landscape designs & outdoor living areas is the best. We are very reliable, and we have proven this through our perfect work that we are the best and very dependable.

The list above comprises of the top services that we offer as a company. We have the skills and the capacity to deliver these services correctly. These are the services that you can get from our team of professionals;
You are welcome to request for a free quotation from our brand by visiting our website.
We service all of Texas. Below is a list of cities most of our services are at on a daily basis:
And all other cities throughout Texas, just fill out the form below for a free quote!