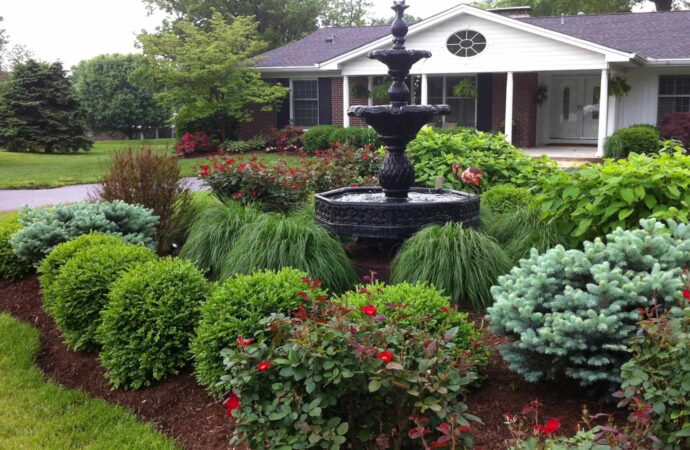 Does appearance matter to you? Are you easily affected by the judgment of others? How would you rate the surroundings of your home? And are you willing to take the leap into investing your time, effort, and money into residential landscaping?  
Before we dive deeper into the topic, allow us to introduce ourselves. We are the "League City Landscape Designs & Outdoor Living Areas". Our team consists of highly passionate, creative, and committed individuals who share the same interests in landscaping. So, where were we? Ah yes. Residential landscaping. Do you know what this is? Well, residential landscaping consists of a variety of services. This includes lawn mowing, and trimming of hedges, trees, and weeds. Last but not least, planting trees and even shrubs.
Are you too busy (Ahem.. too lazy) or exhausted from work, but still want your home surroundings to look well-maintained? Maybe your neighbors are giving negative comments which are getting to your head. How dare they?! Why not hire us to get the job done? We will show them who's boss! Just say the word and we'll be right over. Consider your landscape to be our top priority. What would we need from you? Clearly, we would need to understand your needs and expectations. 
Let us know what you expect from us and we will be sure to do our part to deliver. So, lay back, relax, and watch (or not) while we work on your residential landscape.
Are you interested? Reach out to us now and we will work together to make all your neighbors jealous of how fabulous your home surroundings will look! While you are at it, how about checking out the rest of our services available? 
You heard right. We not only specialize in residential landscaping, we have more to offer than just that! Take a look. Besides residential landscaping, we also provide the following services: Landscape Design & Installation, Outdoor Patios, Outdoor Pergolas, Residential Landscaping, Commercial Landscaping, Irrigation Installation & Repairs, Drainage Systems, Landscape Lighting, Outdoor Living Spaces, Tree Services, and Lawn Services. That's right, we are a one-stop solution for your landscaping needs! 
When it comes to outdoor living areas, League City landscape designs & outdoor living areas are the best. We are very reliable, and we have proven through our perfect work that we are the best and very dependable.
Here is a list of our services you can get at League City TX Landscape Designs & Outdoor Living Areas:
We service all of Texas. Below is a list of cities most of our services are at on a daily basis: