Outdoor Patios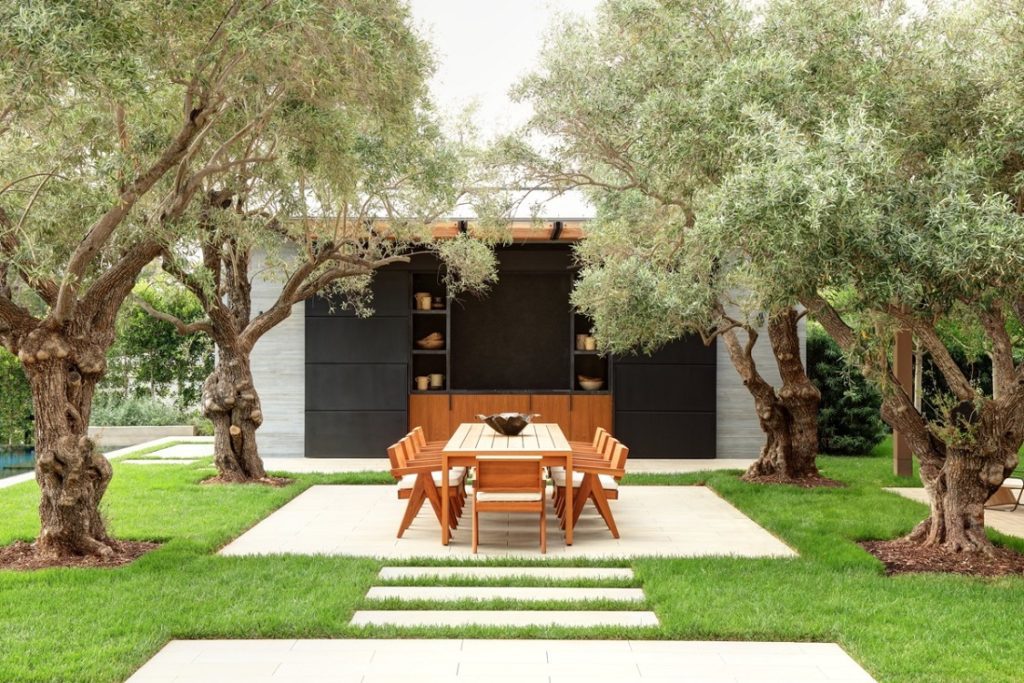 Have you ever sneaked a peak at your neighbour's house and think to yourself: "Gee, I would love to have a patio of my own!"  You have?! Well, what a coincidence. Thoughts like these are the exact reason why we have decided to include Outdoor Patios as one of the services we offer.
We, League City Landscape Designs & Outdoor Living Areas, believe that you should be as comfortable outdoors as you are indoors. Let's agree to disagree before this becomes a hot topic for discussion. We have many designs for patios. Have a look at our Patio Catalogue and take your pick at which you would like to have brought to life at your very own home. What's that? You don't see any patios that you like? Don't worry. We are open to customizations. Just let us know what kind of design or feel that you're looking for and we will immediately wear our thinking caps to design the patio of your dreams! If our first design does not reflect your expectations, we will refine the design to your satisfaction. Besides this, we will also offer you professional advice on design considerations for your Patio. Rather than promising you a design of your dreams, we will also consult you on the feasibility of certain designs. Once we have agreed on a design, we will proceed to build your patio. Rest assure that with us, your money is guaranteed to be well spent, as we promise to deliver the best service quality you could ever dream of!
So, what do you say? Shall we get your Outdoor Patio in the works? Reach out to us now and let's see what we can do for your Patio needs. Oh, did we forget to mention? We do not only specialize in Outdoor Patios. We also have other services available for you. Are you interested? Besides Outdoor Patio, here you will find the complete list of services which we have available for you: Landscape Design & Installation, Outdoor Pergolas, Stonescapes, Residential Landscaping, Commercial Landscaping, Irrigation Installation & Repairs, Drainage Systems, Landscape Lighting, Outdoor Living Spaces, Tree Service and Lawn Service.
When it comes to outdoor living areas, League City landscape designs & outdoor living areas is the best. We are very reliable, and we have proven this through our perfect work that we are the best and very dependable.

The list above comprises of the top services that we offer as a company. We have the skills and the capacity to deliver these services correctly. These are the services that you can get from our team of professionals;
You are welcome to request for a free quotation from our brand by visiting our website.
We service all of Texas. Below is a list of cities most of our services are at on a daily basis:
And all other cities throughout Texas, just fill out the form below for a free quote!